We are pleased to have Industrial Object as a new Sponsor of the Designers category of the Boat Design Directory.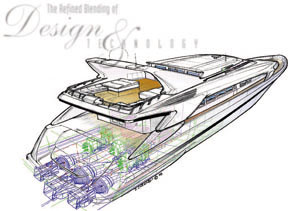 Industrial Object offers cutting edge yacht and small water craft design, engineering and fabrication. If you have an upcoming project, please take a look at their web site and consider utilizing their talents to assist in making your project an overwhelming success.
Industrial design
Marine design
Product styling
Product visualization
Engineering
Prototyping
CADD services
Illustration


We are very proud to have some of the best sponsors for our web site possible, and wish to thank all of our sponsors for helping to make this site possible.


Our Current Sponsors Include:

Boden Boat Plans ( Boat Plans )

Platinum Powerboats ( Powerboats v-hull )

Industrial Object ( Designers )

Platinum Powerboats ( Powerboats - catamaran )
Please click here to inquire about becoming a sponsor and helping our site to continue to grow - note that all category sponsorships are exclusive, and we are looking to create a core group of 12 sponsors only.